CLIFF RICHARD et MIREILLE MATHIEU
19/1/2015
J'ai, par le passé, voir archives par exemples en janvier 2009, consacré de nombreux articles sur les liens tissés par Cliff avec la France et ses chanteurs et chanteuses. Si cette photo avec Mireille Mathieu date bien de 2009 à la TV allemande, les deux vedettes se sont croisés plusieurs fois depuis fin des années...60!
Category :
Musique (CLIFF Richard)
|
Write a comment
|
Print
Comments
Bandy, le 20-01-2015 à 06:07:27 :
La mer
Bonjour, Cet EP (La mer) fut le début de ma collection des titres de Cliff (environs 1500 pour le moment) et depuis nous sommes restés fan mon épouse et moi. Cliff aurait appris ces titres dans l'avion vers Paris pout l'olympia. André
MLH, le 20-01-2015 à 03:40:27 :
From FB
Marie Louise Hanadi Love her voice too! Only have 2 tapes of her of the 80s, couldn't find her cd.
Celia DW, le 20-01-2015 à 03:39:26 :
From FB
Celia Dean Williams Now that would have made my Pete jealous. Miriere' (sp) was his favourite.
Huguette Marquet, le 20-01-2015 à 03:38:45 :
De FB!
Huguette Marquet Bonsoir Jean-Pierre. C'est sympa de poster ces 2 photos. Je vais aller éplucher vos archives. J'admire votre fidélité à Cliff. Merci et bonne soirée.
cliffette, le 20-01-2015 à 03:37:02 :
J'adore Cliff chantant en français !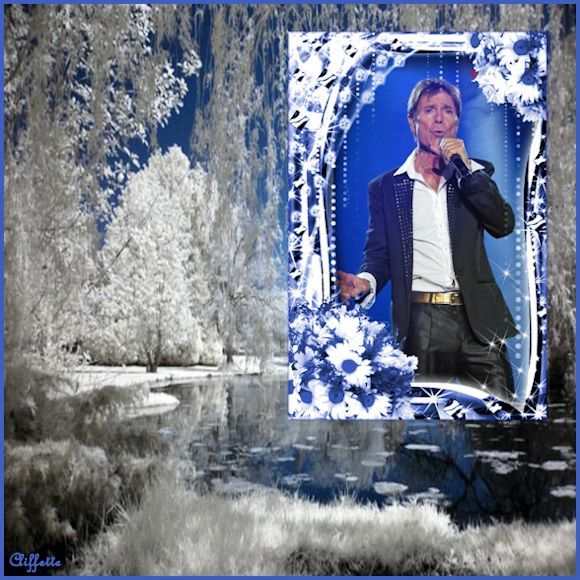 Photo Elaine Karasz.
Bonne journée à tous.