CLIFF's NEWS
Les dernières nouvelles...

1. CLIFF devait participer ce 21 juin à la tournée de MORRISSEY à NEW-YORK et se réjouissait de se produire aux USA. Hélas, Morrissey souffre d'une inflammation respiratoire et se trouve dans l'obligation de reporter les dates de ses spectacles. Ci-dessous l'avis publié sur le site de CRO.
SPECIAL GUEST OF MORRISSEY NYC
SHOW CANCELLED
Cliff and the CRO are very disappointed to confirm that Morrissey has just cancelled the remaining dates on his tour, including the Barclay Center, Brooklyn, NYC on 21st June 2014 where Cliff was to perform as Morrissey's Special Guest.
This is the statement from Morrissey's team overnight - "It is with great sadness that the remainder of the US Tour has been cancelled. The respiratory infection Morrissey contracted in Miami has worsened, and in the interest of making a full recovery, all further touring plans have been halted. Morrissey thanks his fans for their compassion, understanding, and well-wishes during this difficult period as he recuperates".
The CRO apologies for the inconvenience to fans and wishes Morrissey a full and speedy recovery.
Fans should follow this link to the Barclay Center site where ticket refunds are explained. http://www.barclayscenter.com/events/detail/morrissey
2. Mon sondage sur les participants aux concerts de STILL REELIN... est clôturé.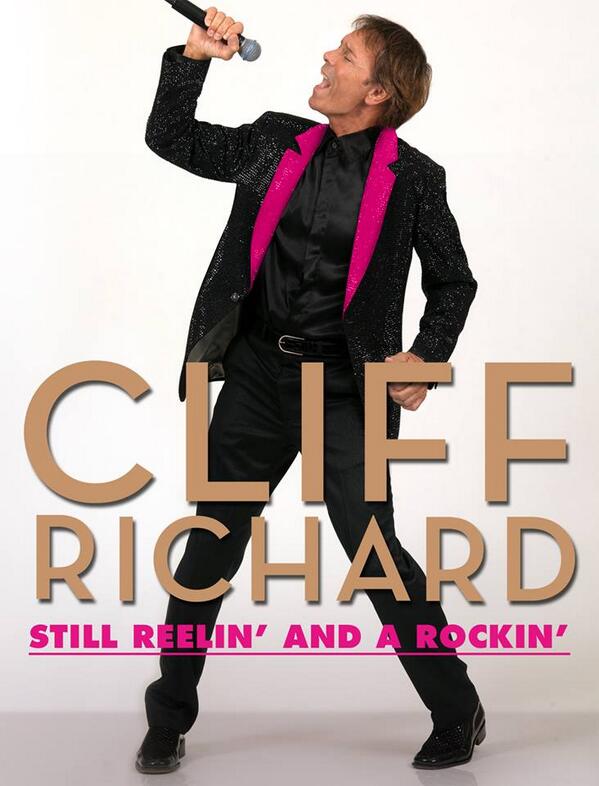 15,7% de personnes ont assisté à un concert.

64,7% ont vu plusieurs concerts

19,6% n'y sont pas allés. Preuve que les lecteurs de mon blog sont vraiment de grands FANS!

3. Le restaurant " KATMANDU KITCHEN" à DUBLIN a publié cette photo prise le 6 juin dernier et qui montre CLIFF et toute sa troupe à table.