CLIFF RICHARD à MONACO
25/5/2013
Après son passage à CANNES, CLIFF est maintenant à MONACO où il assiste aux qualifications pour le GP de dimanche. Con Harrigton a publié cette photo perso sur sa page facebook. Il m'a très chaleureusement autorisé à la partager...
Et si vous voulez en savoir plus sur CLIFF à Monaco, cliquez sur ce site dont le reproduction est strictement interdite...Mais vous avez tout le loisir de le consulter avec de superbes photos de Cliff. ( Mallya yacht party the toast of Monaco
24 May 2013. Musician Sir Cliff Richard with Force India team
principal Vijay Mallya at Mallya's · Force India driver ...)
http://www.formula1.com/news/headlines/2013/5/14590.html
Category :
Musique (CLIFF Richard)
|
Write a comment
|
Print
JCD, le 25-05-2013 à 06:20:32 :
Hello JPH!
Toujours à la pointe de l'actu de Clff.
Bon week-end à tous tes lecteurs
JCD
lilithewitch, le 25-05-2013 à 02:56:15 :
Cliff au Sud de la France
Comme je passe d'habitude une semaine en juin au Sud de la douce France j'espère le rencontrer une fois dans les rues de St Tropez...
Il est quand même très rusé, pour échapper aux suites désagréables du jetlag, lui qui vient des Etats-Unis il y va doucement en passant par Cannes et Monaco avant de partir vers la GB pour les répétions de Reelin' and A-Rocking
Bon weekend aux visiteur et au boss de ce blog
la petite sorcière


cliffette, le 25-05-2013 à 01:50:55 :
De la détente avant les concerts !
Je souhaite avec un jour d'avance une bonne fête à toutes les mamans françaises.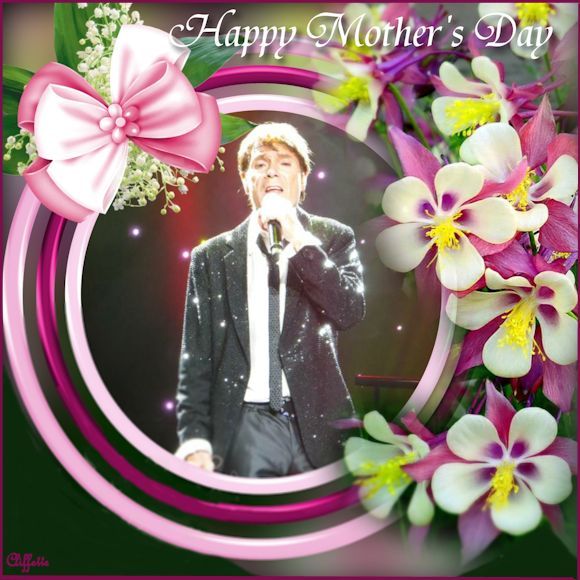 Bon week-end à tous.