JOYEUSES PAQUES
30/3/2013
https://www.facebook.com/cocoheinen#!/photo.php?v=452707741476321&set=vb.32658889668&type=2&theater
EN DIRECT DES BARBADES
Moi aussi, j'espère que les Fêtes de PAQUES vous seront agréables. Ne mangez pas trop de chocolat...(Joyeuses Pâques)
Joyeuses Pâques
Category :
Musique (CLIFF Richard)
|
Write a comment
|
Print
Comments
cliffette, le 01-04-2013 à 08:11:18 :
April fools day !
Oui, c'est le 1er avril...
Photo prise par Jodie Brooks.


Attention aux Poissons d'avril !

lilithewitch , le 31-03-2013 à 23:59:02 :
Pâques
Il est déjà tard car je me suis endormie vers 20:30 sur mon canapé devant la télé, pas vu une scène du film policier... j'espère que tous les visiteurs de ce blog et mes amis que je retrouve régulièrement ici pour lire leurs messages ont passé une belle journée pascale en famille ou en petit cercle et même seules. Je ne vous cache pas ma joie lorsque j'ai découvert 3 heures après mon message avec la demande d'un message vidéo que voici: ' ... what about an Easter message video from you... yes I mean you Cliff?... it'd be an eggcelent idea with less calories as those chocolate eggs but releasing much effect on this your page! Are you preparing your album quietly at home? Many of your fans are suffering from withdrawal symptoms since your first Still Reelin' and A-Rocking tour and the other part can't wait to see you in 2 months on British ground. Take care ... a curious message as always, but sent with love from Lili of Luxembourg' Je sais bien qu'il n'a pas attendu mon invitation pour enregistrer un message mais ce fut mignon d'entendre justement qu'il se trouve toujours aux Barbades, et que c'est tellement fantastique là-bas, que juin va bientôt arriver et qu'il se réjoui déjà de nous rencontrer en GB, qu'il étudie les chansons pour son prochain album qu'il va commencer à enregistrer dans une semaine et demie, mais qu'il fait une pause pour célébrer Pâques.... en finissant le message en nous souhaitons 'joyeuses Pâques' Merci Coco pour 'You've got a friend in me'... chanson superbe de l'album Wanted! Si je ne la découvre que maintenant c'est parce que je supprime toujours le son quand je surf sur internet... la petite sorcière
Carmen de Ghoy, le 31-03-2013 à 15:10:54 :
Joyeyses Pâques
Bonjour à tous
Quoi de plus agréable que d'entendre Cliff nous souhaiter une bonne fête de Pâques.
Contrairement à lui, nous grelottons encore mais le soleil est dans les coeurs.
Bonne fête de Pâques à tous, soyez heureux
serge.g , le 31-03-2013 à 12:53:58 :
bonjour
bon dimanche de Pâques désolé pour le chocolat pour moi ce sera celui d'un artisan pâtissier près de chez moi serge
cliffette, le 31-03-2013 à 12:14:32 :
Une précision.
La photo de mon montage a été prise par Chris Congram.
cliffette, le 31-03-2013 à 08:56:12 :
Pour les Cliffettes qui aiment la couleur du tee-shirt de Cliff !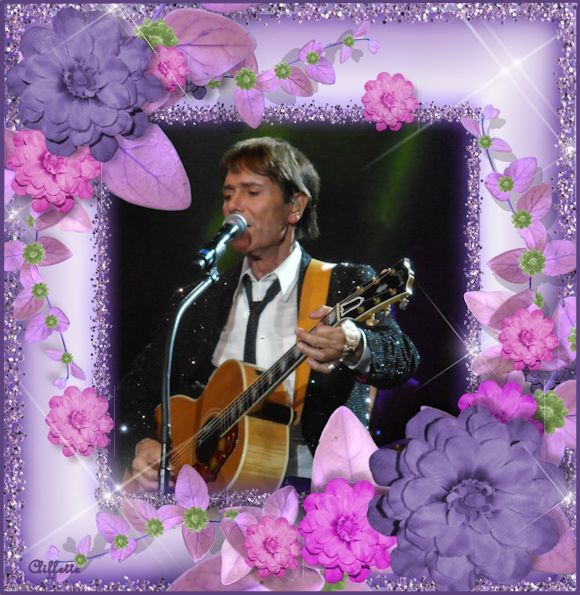 Bon dimanche à tous.