CLIFF RICHARD OVER THE RAINBOW!
3/9/2012
CLIFF RICHARD - Somewhere over the Rainbow....
The colours of the rainbow, so pretty in the sky,
Are also on the faces of people passin' by.
I see friends shakin' hands, saying "How do you do!"
They're really sayin' "I love you."
WHAT A WONDERFUL WORLD (2001)
On entend beaucoup à la radio ce succès d'IZ, le chanteur hawaîen mort en 1997
d'obésité.
Cette chanson a été popularisée par Louis Armstrong en 1968 où il a été numéro un en
Angleterre.
Cliff, pour l'album "Wanted", a enregistré une combinaison de "Somewhere Over The
Rainbow" et "What A Wonderful World".
Katie Melua et Eva Cassidy ont été numéro un avec ce titre en 2007.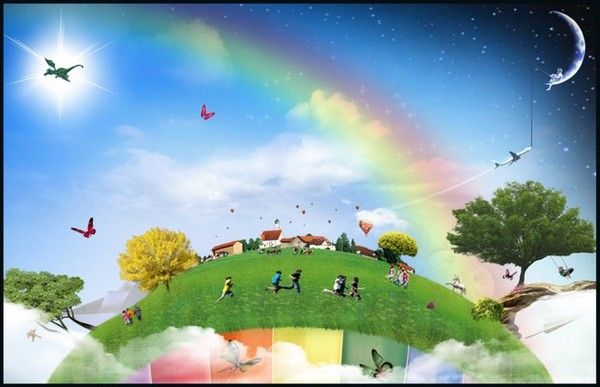 A entendre sur ce blog ou.....
http://www.youtube.com/watch?v=MtDPeRLHELU&feature=related
Category :
Musique (CLIFF Richard)
|
Write a comment
|
Print
Comments
Francine Beaudry, le 03-09-2012 à 20:19:46 :
Merci JP
Francine Beaudry.... Merci Jean-Pierre pour les nouvelles que tu donne sur ton blog,c`est toujours beaucoup de plaisir. J`aimerais être avec vous tous, peur être un jour on ne sais jamais.Bonne semaine à toi..........
serge.g , le 03-09-2012 à 14:14:05 :
bonjour
comme nous tous c'est la version de Cliff que je préfère bonns semaine serge
JCD, le 03-09-2012 à 13:51:23 :
Cette version
de Cliff est magnifique mais on ne l'entend jamais sur nos ondes radios!
JCD
Carmen de Ghoy, le 03-09-2012 à 13:34:34 :
what a wonderful World
bonjour à tous
Wanted, un de mes albums préférés et surtout le World Tour. le public agite des rubans aux couleurs arc en ciel quand Cliff interprète cette chanson. Un moment magique et il y a tant avec Cliff.
Bon lundi et bonne semaine
Lyne ( la parisienne), le 03-09-2012 à 10:52:30 :
juste de passage
Bonjour bonjour JP
je suis de retour mais je voulais te dire que je ne serais plus sur bloguez
je laisse le blog mais maintenant je serais définitivement sur Centerblog
donc si tu veux me contacter ce sera par ce biais.
Toujours aussi sympa ton blog !!
passes une bonne semaine.
Gros bisous a toi et a Cliffette.
Lyne
lilithewitch, le 03-09-2012 à 10:50:35 :
Summernights concerts, Leeds castle
Merci Coco de me faire plaisir avec cet extrait du 'Summernight' concert à Leeds castle, MAGIQUE, j'y étais les deux soirées, mon mari était ravis de découvrir Cliff LIVE sur scène et il a depuis compris mon attachement à cet artiste extraordinaire ;-))
lilithewitch, le 03-09-2012 à 10:47:07 :
Somewhere over the rainbow-what a wonderful world
Cliff n'avait pas l'intention de reprendre la chanson 'What a wonderful world' de Louis Armstrong mais la nouvelle version, une combination de Somewhere over the rainbow/What a wonderful world du chanteur hawaïen Israel Kamakawiwo'ole, décédé en 1997... hélàs on n'entend que cette version à la radio au lieu de la version 'reggae' de Cliff, je je préfère de loin, mais dont la vidéo n'était à mon avis pas réussie du tout, mais la version LIVE est fantastique !
cocoheinen
, le 03-09-2012 à 08:57:45 :
De Cliffette
cliffette, le 03-09-2012 à 05:30:20 :
Bonne semaine à tous.
Bonne idée d'avoir changé la chanson : j'adore celle-ci !
Rêvons...