Showbiz
Récemment, DIGITAL SPY publiait "DIX CHOSES sur CLIFF RICHARD"...Je profite d'une actu un peu en veilleuse pour vous les transmettre en 3 jours. Des infos connues par les fans mais qu'il est peut-être bon de rappeler!
TEN THINGS ABOUT CLIFF RICHARD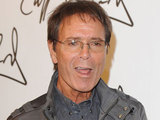 1. Sir Cliff was born Harry Rodger Webb on October 14, 1940 at the King George Hospital, Victoria Street, Lucknow in what was then United Provinces of British India. His catering contracting manager dad was Rodger Oscar Webb and his dorm matron mum was Dorothy Marie Dazely.
Harry Webb est né le 14 octobre 1940 en Indes. Ses parents s'appelaient Rodger Webb et Dorothy Dazely.

2. After making a three-week voyage to Blightly when India gained independence in 1948, the Webbs enjoyed short stays in Surrey and Waltham Cross before moving permanently to Cheshunt in Hertfordshire. Today, a block of flats named Cliff Richard Court stands in the area in his honour.
Après 3 semaines de voyage, quand L'inde fut indépendante, la famille WEBB gagna l'ANGLETERRE. D'abord le KENT avant de s'installer définitivement dans le HERTFORDSHIRE où, aujourd'hui, un bloc d'appartements porte le nom de CLIFF RICHARD

3. Like many young rapscallions, the young Harry developed an interest in the skiffle scene. Dad Rodger bought him a guitar and Harry formed the Quintones in '57 before singing in the Dick Teague Skiffle Group. When rock 'n' roll broke, Harry fronted a band called The Drifters
Comme beaucoup de jeunes, Harry développa de l'intérêt pour la scène. Son papa lui acheta une guitare et, en 57, le futur CLIFF RICHARD forma un premier groupe (QUINTONES) avant de chanter pour le "DICK TEAGUE SKIFFLE GROUP) puis pour les renommés DRIFTERS, orchestre de ROCK and ROLL.
(suite demain"