CLIFF et la PICCOLA PUPA
12/1/2012
PRESSE FRANCAISE années 60 SUITE
1....Cliff va tourner à ce moment SUMMER HOLIDAYS, il émet le double souhait de tourner avec la jeune PICCOLA PUPA et Hélène SHAPIRO....Le film sera tourné en Grèce, en Italie et en Yougoslavie. 2....Cliff et son rêve américain commence....3...THEME FOR A DREAM sera un succès avec les voix d'une chorale de jeunes filles. A vos jumelles!
Le dernier disque à ce moment: THE YOUNG ONES (que vous entendez)
Category :
Musique (CLIFF Richard)
|
Write a comment
|
Print
Tikuanyinwui, le 13-01-2012 à 12:34:00 :
Bon Anniversaire Jean-Pierre
http://www.youtube.com/watch?v=qotRXFArk-U
http://tikuanyinwui.skyrock.com/3061857413-Bon-Anniversaire-Jean-Pierre.html
Bon anniversaire Coco ! Je n'arrive pas à coller la moindre image, ça me crispe !
Comment nom d'un chat faut-il donc faire ? Il y a bien un petit arbre vert et je fais ce qu'il me dit mais ça ne donne rien........
Bizzzzzzz
Françoise
Carmen de Ghoy, le 12-01-2012 à 11:29:41 :
theme for a dream
Bonjour à tous
Cliff, n'est ce pas un thème merveilleux pour rêver.
J'aime beaucoup ces archives, quelle belle collection et n'est ce pas Cliff en compagnie de sa mère et de la princesse Margaret qu'on peut voir sur la photo.
Bon jeudi
cliffette, le 12-01-2012 à 01:39:43 :
A propos de THEME FOR A DREAM.
CLIFF RICHARD - THEME FOR A DREAM
Ce single de 1961 enregistré par Cliff Richard et The Shadows a été classé 3 ième
dans les Charts anglais.
On retrouve ce titre sur le EP "Cliff's Hit parade" (1962) et sur de nombreuses
compilations telles que : "Cliff's Hit Album" (1963), "Cliff's Songs"(1964), "40 Golden
Greats"(1977), "Rock On With Cliff"(1980), "Love Songs"(1981),"20 Original
Greats"(1984), "From The Heart"(1985)....
C'est une mélodie entraînante et facile à mémoriser qui met en valeur la douce voix de
Cliff.
On peut l'écouter ici :
http://www.youtube.com/watch?v=lZ1sZXCieVw
Mon illustration :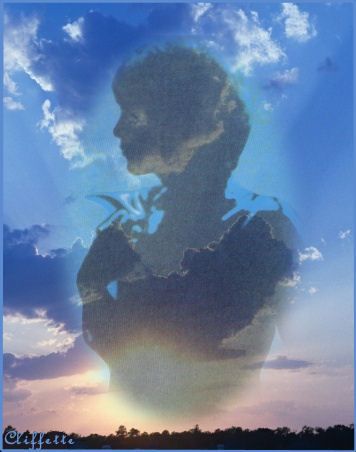 Bon jeudi à tous.